Today, we interviewed one of Woodstock's most beloved caterers, Claire Mayock of Heart Rock Kitchen!
*If you're just finding our "Staying at Home in Woodstock" series, welcome! During the COVID-19 crisis, we are connecting with local businesses, entrepreneurs, and non-profits to help encourage and support one another through this difficult time. Please contact us directly if you would like to be featured.*
Who are you and where do you live?
Claire Mayock, South Woodstock
What do you do?
I have a catering business and an event and restaurant space in Woodstock - Heart Rock Kitchen.
How has your life and livelihood changed in the time of Covid-19?
My last event was on March 14th before the closing of restaurants and the Shelter in Place order was issued. Since then all but two of my events have been cancelled or postponed through the month of August. At this point, even when we are allowed to reopen, the social distancing order and limited number of patrons allowed in the building at once will severely limit the types of events I can book.
What is the most important thing that people can do to help support you and/or your business?
Woodstock is a unique place. I feel so fortunate to live in an area where it is easy to go outside, take a walk, work in the garden, and have fresh, local produce and markets available. People are kind, caring and supportive. I am so appreciative of all those who reached out to check on me and ask if there is anything they can do to help.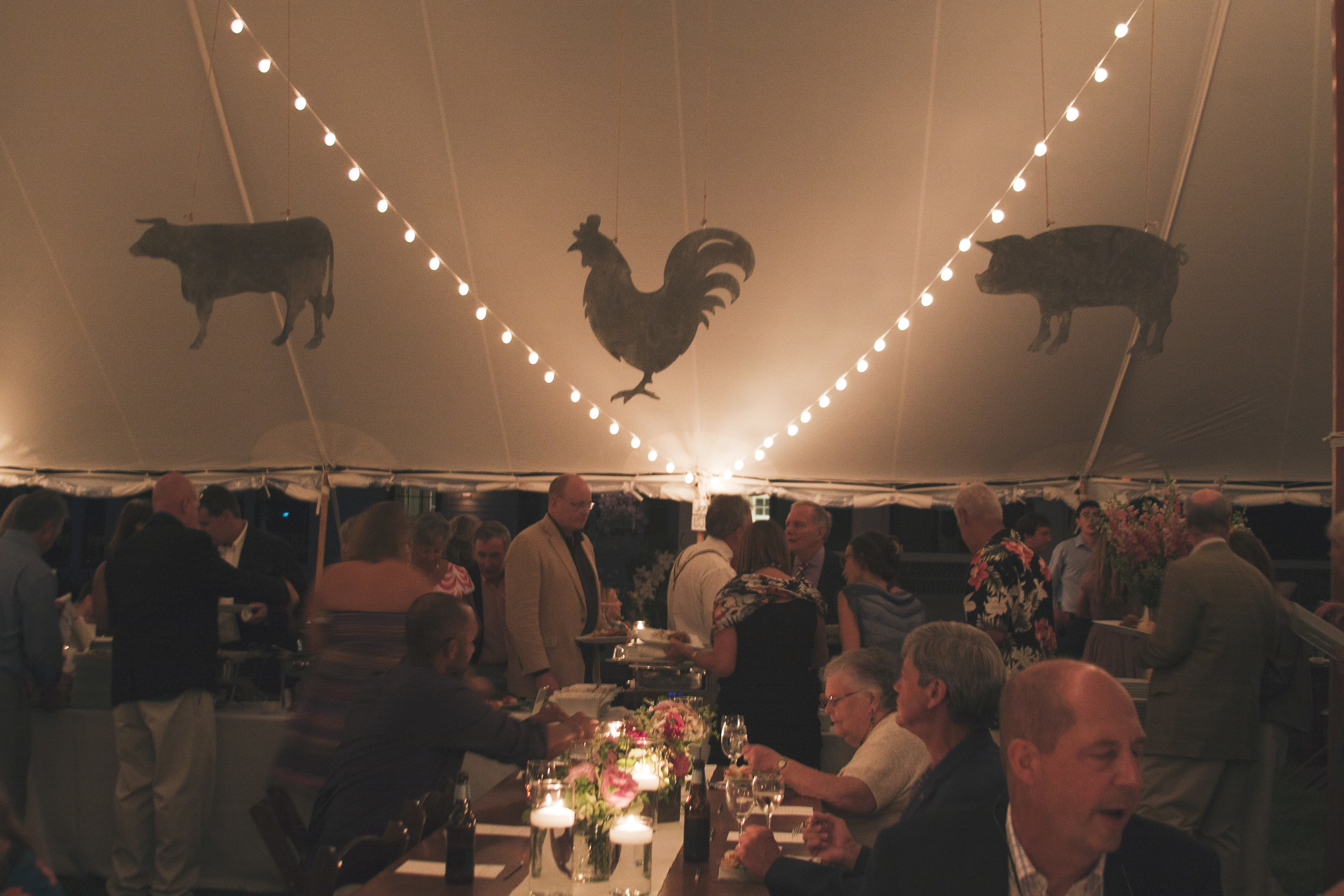 What changes do you hope to see in a post-quarantine world?
My hope is that when we are allowed to reopen and we move towards a new normal, as a community, we will continue to support our local businesses as now more than ever we have seen how vital they are.
Claire, we can't wait to attend your next event or a Wednesday Night Dinner! Until then, visit Claire's website to plan a post-covid celebration!